Why do some Romanian banks not want to access a new 200 billion euro market?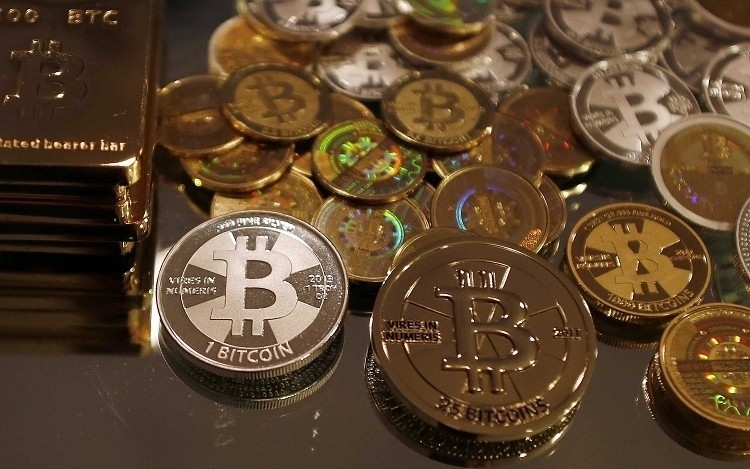 I like to address the bitcoin and crypto in a original way, and yet I like to know and feel about what I'm writing. So, if I talk to anyone about bitcoin, I'd like to see that he's even made a deal with a cryptomon in his life, otherwise the conversation is nonsense!
I do not know if there is a bank in Romania that would agree to work with a Romanian cryptocurrency exchange? Of course, I know there are services that accept payment with bitcoin, I did not test them, I just saw them. So, if you have bitcoin, you can manage in Romania to spend it and if you are lucky enough to change it into lei (RON).
But if you have bitcoin, I say you keep them if you can! I notice that bitcoinromania.ro promises to sell ETH and BTC in lei without bank account. I think there are people and on olx.ro platform who buy or sell BTC or ETH.
Anyway, there are a lot of cryptocurrency exchange outside the country, which, anyway, transfers your money to your bank account from Romania and you can withdraw cash if you need it. Finally, fashion is to use cryptocurrency exchange only for crypto, I turned to one, Kucoin.com, where I exchanged ETH to ETN (Electroneum).
And yet, the above text does not answer the question from the title. Indeed there is no regulation of crypto in Romania, or at least I do not know to exist now, when I write. Some banks in Romania recommend not to invest in bitcoin. What do I say, I invested in bitcoin 50 USD and at the peak moment I withdraw $ 1,000, and I have registered this in the accounting and I will pay tax, because that's right!
It matters when you get into bitcoin, but if you notice, the bitcoin actually has grown, yes, it's volatile, but you have to understand it, investing in crypto takes time. You do not get rich overnight, please this is not a lottery!
If you buy crypto, you must wait, a year or two, maybe more and you will make a profit. Crypto is a long-term investment and requires good software knowledge.
So, banks warned not to invest in bitcoin is somewhat justified, if you do not understand the technology behind Crypto! There are a lot of bitcoin cheats or Ponzi schemas, too many, so if someone promises you profit with bitcoin overnight, surely something is not true there and has to be checked from several sources.
The safest source is bitcointalk.org – here you can check if what some promises is true or false and you can also learn more about bitcoin.
For example, startminer.com is a Ponzi scheme, it is a "company" with fake address, that promises to mine the bitcoin for free for you and rolls it into your wallet, it is fake at all, is Ponzi schemas. I will write another article on this subject.
I realize that I do not know how to answer the question in the title, but banks in Romania are losing money, if they don't accept to support the transactions from bitcoin into lei (RON). And Romania are losing, that's obvious. However, if you have an online store and you want to accept the bitcoin payment, you can use the Bitpay platform for example.
Those who hold bitcoin, however, they know how to turn it into liquidity, therefore, the fact that some Romanian banks deny this isn't in their favor, because they lose a global market that today is worth 209 billion Euros, but those banks forget that crypto will grow, and this rate depends on us, people and not on banks!