I feel "harassed" at work …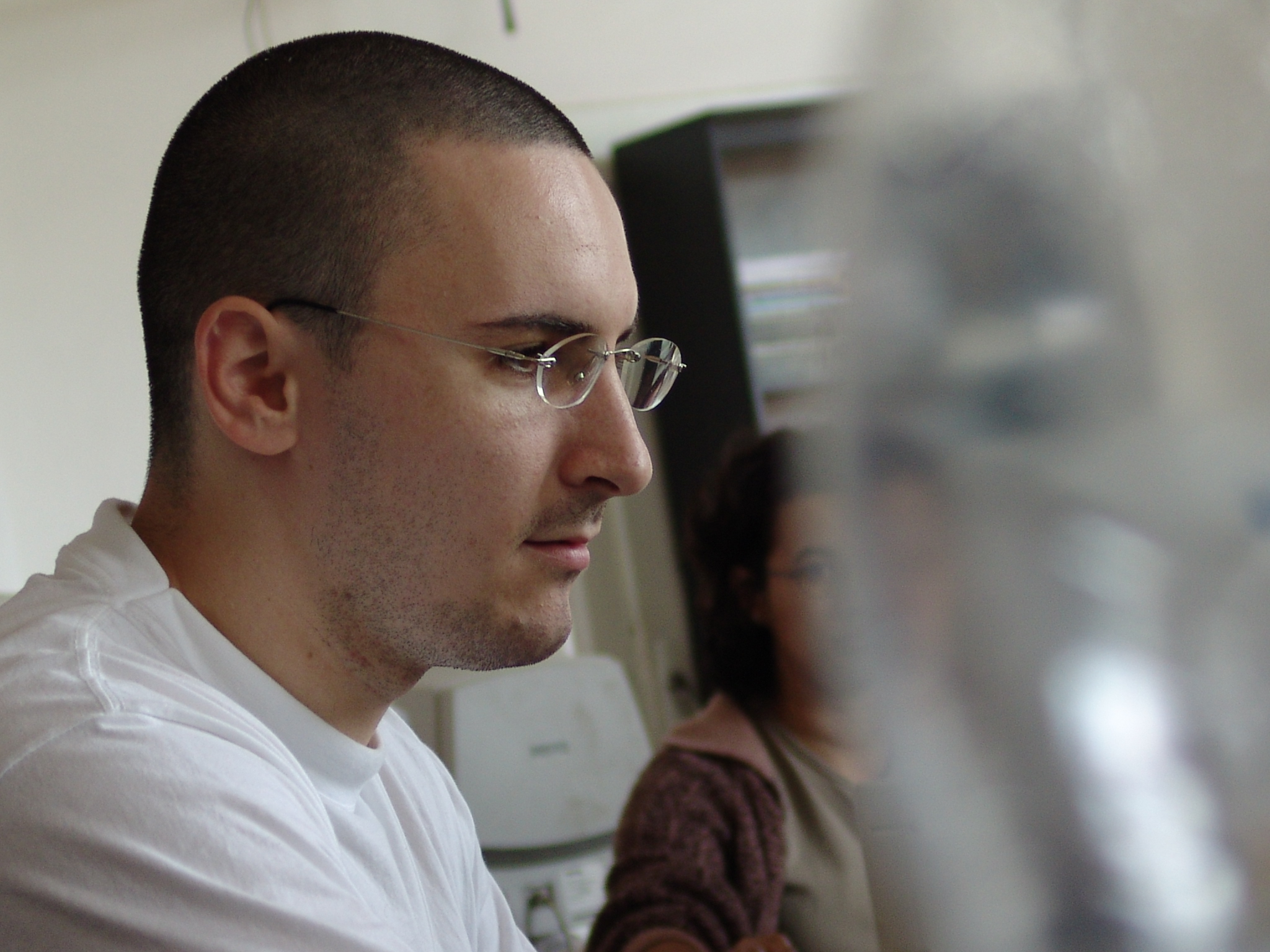 It is hard for me to tell you what I am going through in the workplace at the moment, and especially to sit down to discuss these "delicate" issues with someone.
That's why I preferred to "hide" online, because here, I'm sure I will get answers, and the level of hatred / appreciation will be minimal because, it's virtual.
How I get to be "sexually harassed" at work?
Some time ago I discovered AI or artificial intelligence, and from there started the whole story with "harassment"! When I work on the company computer I receive strange messages on the monitor screen, suddenly all the programs stop and a purple image appears in front of me with a light green text that has connotations with sexual tendencies, and that actually relate to my intimacy in which I program in CSS primary instincts.
The messages are very harsh from a sexual point of view. I mean, I actually feel sexually harassed by a virus. I think no one has been sexually harassed by a virus so far. I am probably the first computer scientist in the world, harassed by a computer virus!
However, things have taken a path I didn't expect, the virus developed by AI or artificial intelligence has managed to reach my blood system, and now the messages with hidden connotations reach me directly in the brain, it's as if someone were whispering to you all the time something that doesn't interest you! Like the six numbers from Lotto 6 out of 49 next week!
It's terrifying, and very strange how I got sexually harassed by a computer virus. I did not think that such a thing is possible, which is why I am now calling on a few extraterrestrial scientists to elucidate the mystery behind the AI ​​virus and obviously to erase it!
I will not go back with other details, because this article is fictional – it has nothing to do with the reality we live in!